GTDE Buttons
To save a button click the link of the button style underneath the button you want, it will open in a new window.
Right-click the button and choose "Save Picture As"
Please don't hotlink and credit "SapphireIsle" for any buttons you use. If you don't have webspace to upload to, try PhotoBucket it's free!

Tango?

Proud GTDE

I am a GTDE

Basilisk Rebel


SPBW

TBCLF

Bijmfbb - TBC User
NOTE: This button below is NOT a signature button, it is a button for a Live Journal or Website.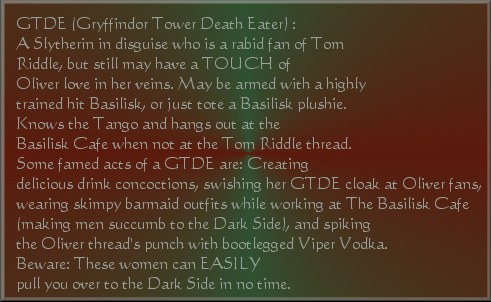 GTDE Definition